Thats what my boys get:
Hay and fresh water
Every day
Salad: Endivie, cos lettuce, iceberg (only a little bit) and other salads
cucumber, carrot, tomato, paprica
Every day,
but in turns
:
fennel, celeriac, kohlrabi, broccoli, aubergine, parsnip, prasley root, chinese cabbage
the leaves (?) from kohlrabi and caulifower and corn
herbs:
prasley, basil, dill, sage, oregano, rosemary
In the winter additional
dried herbs
root vegetable and cabbage
In the summer
mainly grass  (2 pounds per 2 pounds weight from the guinea pig)
a lot from herbs from the outdoor
--> So they eat the hole day only grass and herbs in the summer
I feed 3 times at day.
If I feed a new vegetable, I feed only a nibble (?). So I can see if they tolerated the new vegetable.
Goodies
kibble grainless
apple, banana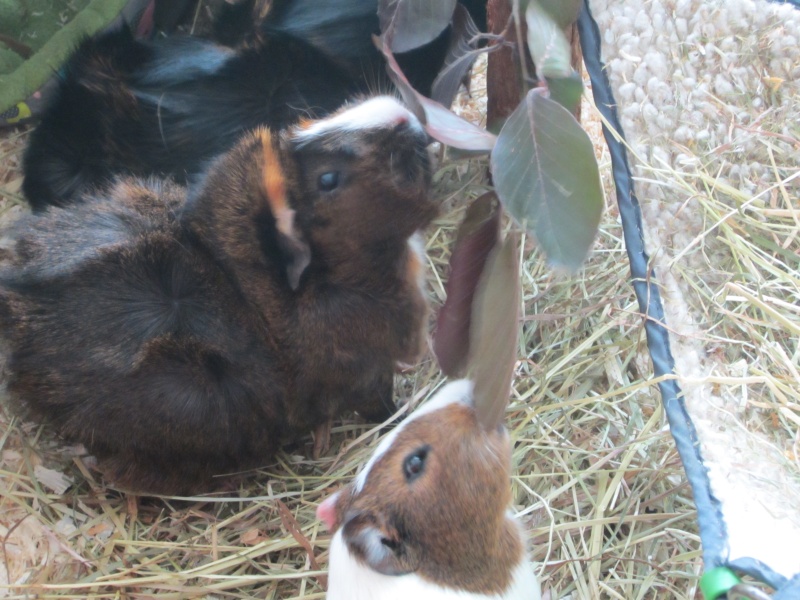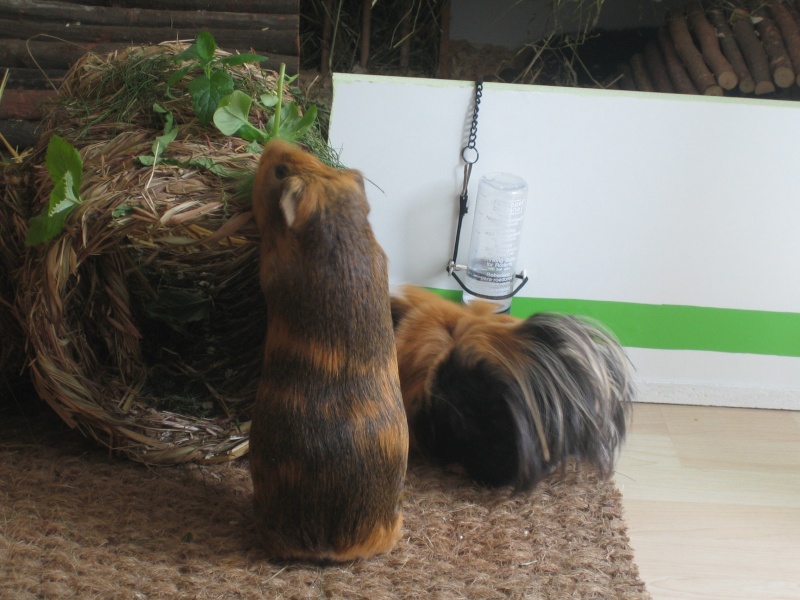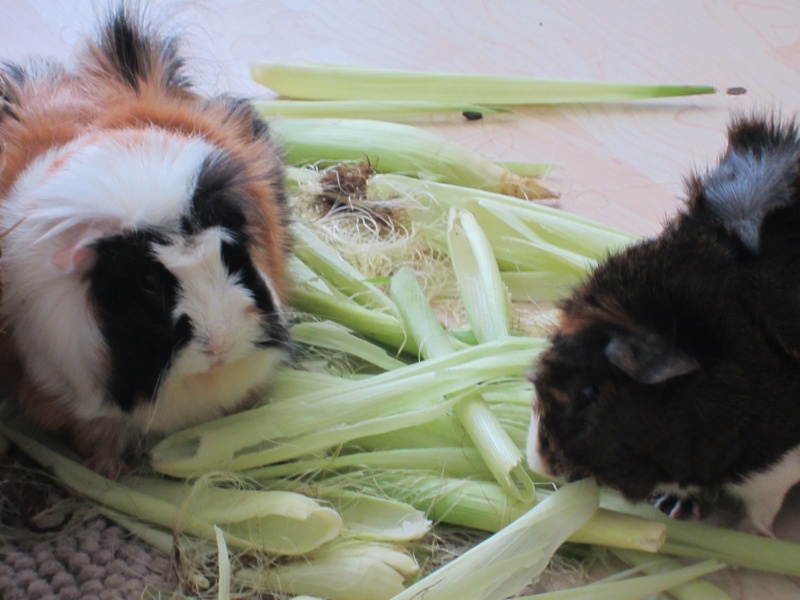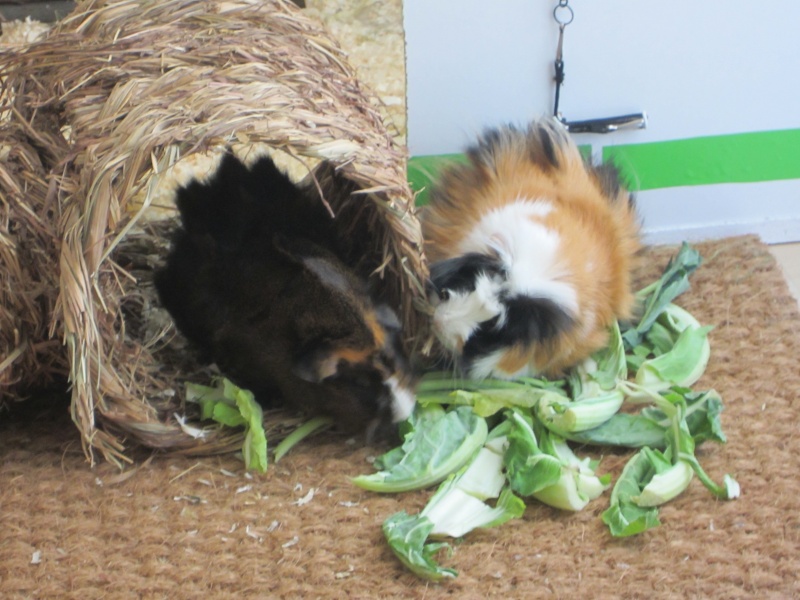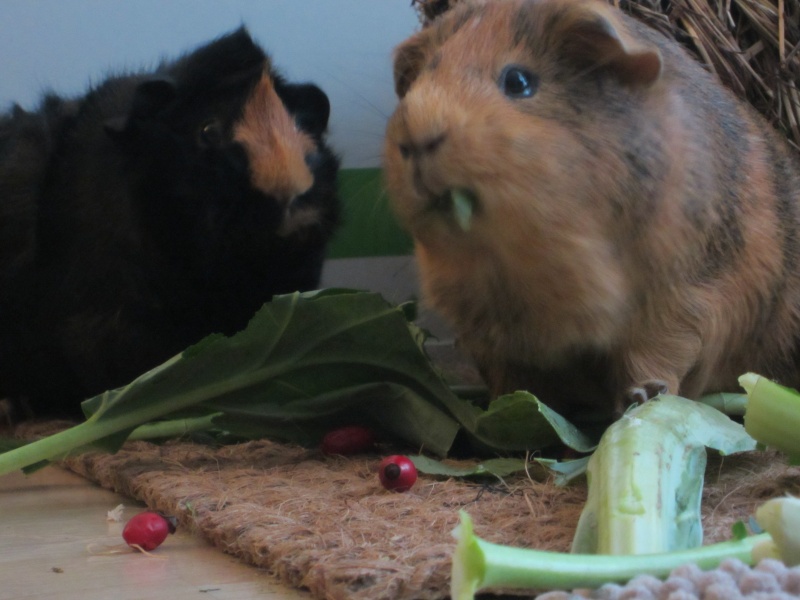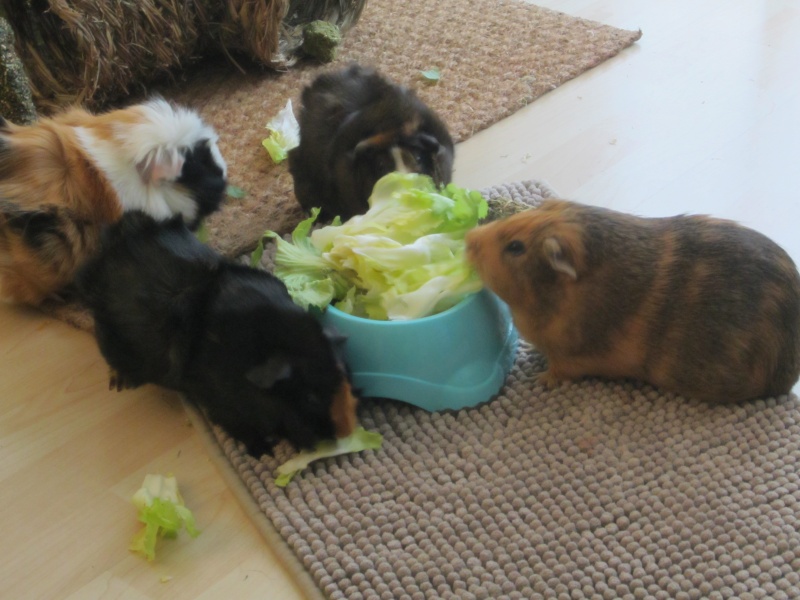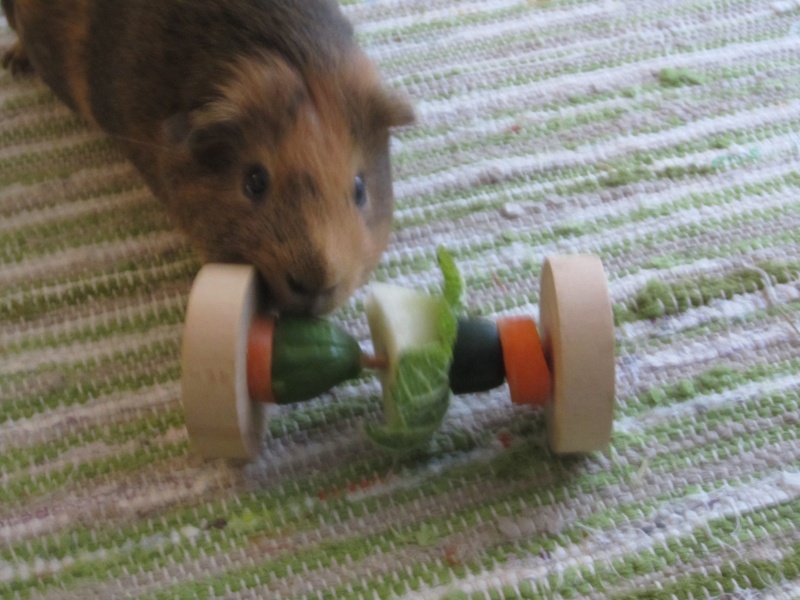 Brina




Posts

: 103


Join date

: 2016-04-27


Age

: 43


Location

: Germany



Wow! Thank you very much for the detailed information!!!
Now some herbs. I feed this herbs in the summer.

Important is that guinea pigs eats most gras and a smaller portion herbs.

Fresh herbs are better than dry herbs, because the high concentration of calcium.

Just as the introduction (?) from new vegetables it is with new herbs. In the beginning I feed only a little bit from a new herb.

The mix is very important, so I feed always different sorts together.

All herbs (and also vegetables) have a curative effect , also byeffects.

dandelion with blossom
buckhorn
plantain
ashweed
yarrow
daisies
stinging nettle
camomile
marigold
mugwort
hawkweed
impatiens
false cleavers
coltsfoot
chickweed
lavender
meadowsweet
melissa
pimpinella
nipplewort
sunflower

Brina




Posts

: 103


Join date

: 2016-04-27


Age

: 43


Location

: Germany



I told my vet that I feed fresh food for their Vit C intake. She reprimanded me and said they need a Vit C supplement. She also said the water drops don't work. I was surprised to hear this information from a vet. I still don't know if I agree. What do you think?
Your Guineans are beautiful and clearly very well fed and loved. Thanks for sharing the pictures!

Mom of boys




Posts

: 3


Join date

: 2016-05-15



Thank you
No, if you feed enough and different sorts of fresh food, they don`t need Vit C supplement! And I never heard this from a vet
Vit. C supplement comes to kidney damage and bladder stones.

Brina




Posts

: 103


Join date

: 2016-04-27


Age

: 43


Location

: Germany



You really don't need those supplements!
Fresh food and hay is enough
And you may should change the vet, if he tells something like that. I would worry if he has experience and knowledge about guinea pigs.
Similar topics
---
Permissions in this forum:
You
cannot
reply to topics in this forum